Voted Top 10 QuickBooks ProAdvisor Worldwide!
Gail Hilburn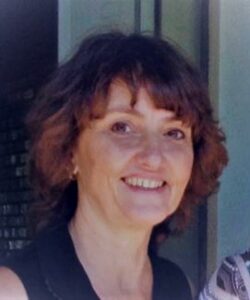 Gail founded Hilburn Solutions in 1981. She has expertise in Accounting and all versions/levels of Quickbooks as well as Financial Management and Fraud Prevention. Her vast experience working as an onsite and offsite Controller/CFO has made her keenly aware of the needs of various types of businesses.  As a result, she applies this experience to each client.
Personal
Originally an Atlanta native, she is now residing in the mountains of Ellijay. She loves to spend time outdoors, kayaking, mountain biking, hiking; she also has a lifelong passion for horses. Very active in the world of sheep herding, Gail has her own farm full of border collies and sheep she enjoys working with. She has three children and five grandchildren and loves to spend time with family.
Accolades & Awards
Awarded with industry honors including Quickbooks ProAdvisors Top 10 in 2018 and QuickBooks Top 100 ProAdvisors 2014-2019, she is again in the nominations for 2020. Gail is a Microsoft Certified Partner and Small Business Specialist, Microsoft Dynamics GP Certified, and a QuickBooks Advanced Certified ProAdvisor. Her experience extends to all levels of QuickBooks, both Desktop and Online.
Our Company
Our focus is on the success of small and medium sized businesses. We are Advanced Certified QuickBooks ProAdvisors and have expertise in QuickBooks Pro, Premier, Enterprise, Point of Sale and QuickBooks Online. We have been Microsoft Dynamics GP Certified since 1990. With these products we help our clients get software that will work for them. We support our clients from software purchase to install and setup, training, ongoing updates and maintenance, as well as monthly/quarterly accounting services, reviews, and reporting.


Advanced Certified ProAdvisor
Get Back to Business with QuickBooks accounting software! QuickBooks has the tools you need to focus on growing a successful business. Paying bills, creating invoices, generating payroll, keeping track of inventory—QuickBooks can do it all! Let the easiest accounting software handle your bookkeeping so that you can get back to the important task of running
your business.
Call or email us to find out how we can improve your accounting system
with QuickBooks!

We assess your company's accounting requirements and design a Monthly Accounting Plan tailored to your needs, as well as offsite Controller & Accounting Manager servicesfocusing on designing, implementing and managing accounting systems to empower your staff to perform much of the day-to-day & weekly transaction data entry, or we can do it for you.
Call or email us for a
complimentary assessment!

Regardless of your industry or the size of your organization, it's your people who drive results. Business success depends on providing everyone in your organization with access to the information, and tools they need to work at peak performance. Microsoft Dynamics™ GP offers a solution built for rapid installation and ease of use.
Call or email us today to find out more!
I have been utilizing the services of Hilburn Solutions, Inc. for over 25 years. Knowledgeable in accounting and technology… they have served me well. Originally with AccPac and then Great Plains Dynamics and QuickBooks. Beyond the technology installation and support, they have additionally assisted with varying spreadsheets for cashflow projections… often quite complex. Service and maintenance have always been scheduled at my convenience and performed in a timely manner. The frequently amazing assistance lead me to nickname them Wonder Woman and Super Girl! They come with my highest recommendation!
- Mark Whitmire
Principal/CFO
SR Homes, LLC
Hilburn Solutions is a trusted and reliable partner supporting our accounting system needs. Their expertise and professionalism along with a true understanding of their client's needs makes them an invaluable resource in this fast-paced business environment.
- Greg Baker, VP Information Technology
Food Concepts International LP
Out of 130,000 QuickBooks ProAdvisors, we are proud to say that Gail Hilburn has been named one of the top 10 for Client Accounting Services/Financial Services Outsourcing!
For the sixth consecutive year, Gail Hilburn has been named an Insightful Accountant Top 100 QuickBooks ProAdvisor!